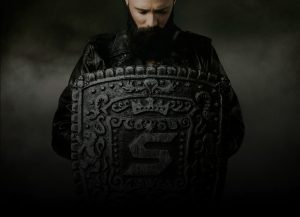 Skillet picks up two more Dove Awards:
Rock/Contemporary Song Of The Year:  Legendary
Rock/Contemporary Album Of The Year:  Victorious
We have two reactions to this.  The fact that we love the band Skillet and we love its members has us saying: "Congratulations!  We are very happy for you."
But the sarcastic/jaded side of us says…
Well, of course Skillet continues to win Dove Awards now!
They are accepted within the realm of mainstream Christian music and records.
This is bittersweet for us long-time Skillet fans that are still upset about the fact that they were passed over in favor of much less deserving bands like The W's back in Skillet's early heydays.
Polling of The Blast audience indicated that Demon Hunter War should have been the winner in the Rock album of the year category, but we highly doubt any band with the name demon in it, with such heavy music, will fare well in a "Rock/Contemporary" category against a band that has been accepted in the circles of mainstream Christian radio.
Most of the voters probably saw Skillet on the ballot and saw the other 4 contenders and said "Who are these guys?"
We're not confident that there is a lot of actual knowledge about Christian Rock (and about the other great bands that were nominated for these awards) among the Dove Award voters.
https://www.theblast.fm/home/wp-content/uploads/2021/05/blast-header-logo.png
0
0
colincruz
https://www.theblast.fm/home/wp-content/uploads/2021/05/blast-header-logo.png
colincruz
2020-11-09 17:04:57
2020-11-09 17:14:01
Skillet Collects Two More Dove Awards