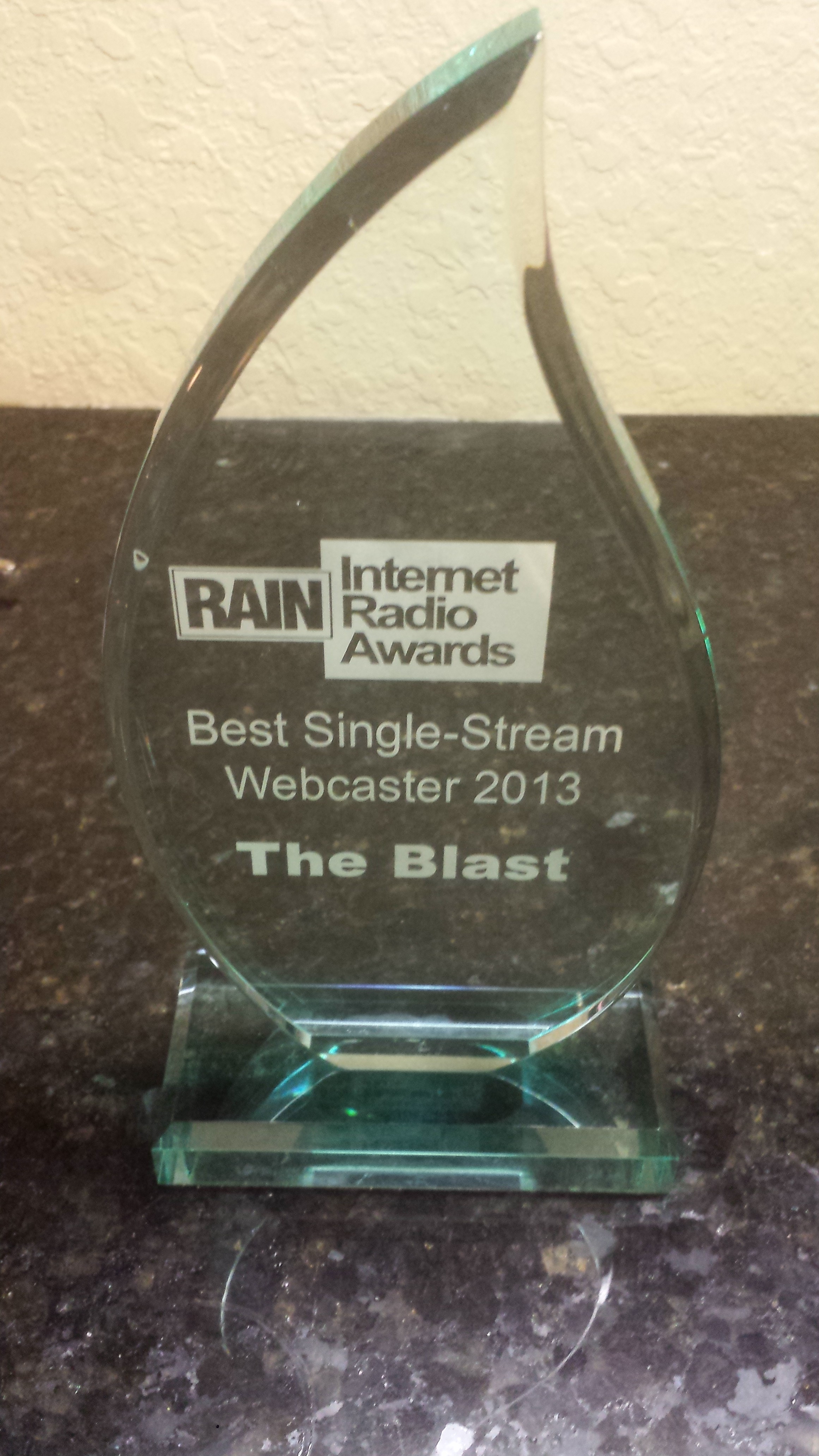 The Blast has won a national/international radio award on Tuesday night in Orlando, Florida, at the RAIN Internet Radio Awards. The Blast won in the category of "Best Single Stream Webcaster."
The Blast founder Colin "Cruz" Strombeck is in Orlando to receive the award and says "When we were announced as the winner, I was elated. One person who heard my brief acceptance speech said my smile lit up the room."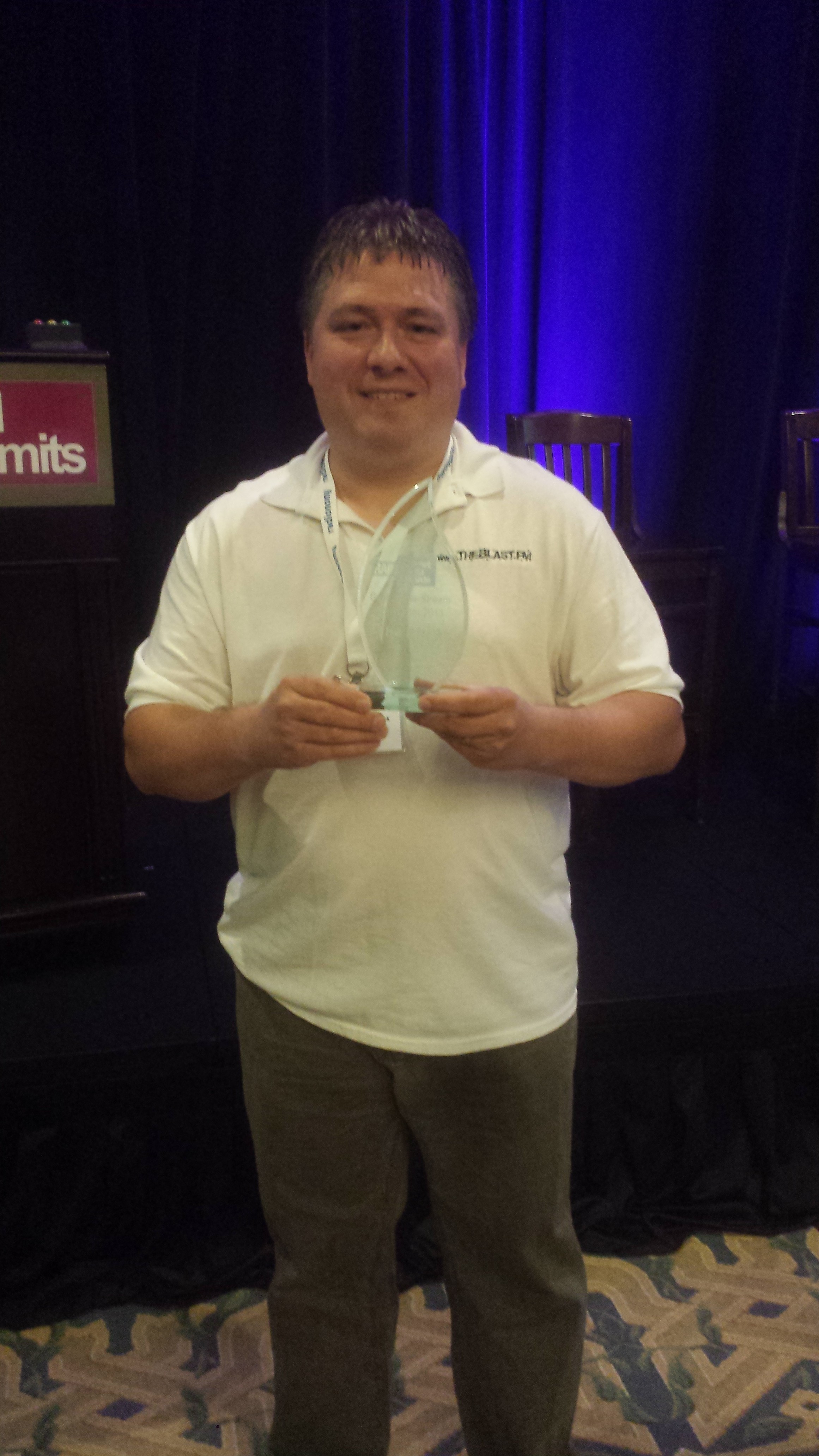 On stage in his impromptu speech, Strombeck said "Since I was in high school, I dreamed of doing this format of Christian Rock, (Alternative), and Metal. This is a format that FM Christian radio is afraid to do, and I am thrilled that internet radio has leveled the playing field."
As Strombeck was congratulated by peers in AM, FM, and internet radio from around the world at a post-awards show gathering, he shared with several people how "building The Blast was a 'build it and they will come' story, ala Kevin Costner in the movie "Field Of Dreams."
Pandora and four other webcasters also won awards on Tuesday night.
The full story is at www.kurthanson.com. Hanson is the founder of RAIN, Radio And Internet Newsletter, which has been publishing news about the emerging internet radio industry for 13 years.
The Blast "Blasted off", or launched, on January 1, 2007 at the stroke of Midnight, USA/Canadian Central Time. It took Strombeck, who goes by the handle Colin "Cruz" on the radio… 19 months to build The Blast and its parent organization, the 501(c)(3) non-profit The Blast Ministries, Inc, starting in the first half of 2005.
The Blast Ministries is not stopping with one station. If all goes as planned, a second progressive Christian music internet radio station will Blast off on January 1, 2014, seven years to the date of the launch of The Blast.
https://www.theblast.fm/home/wp-content/uploads/2021/05/blast-header-logo.png
0
0
colincruz
https://www.theblast.fm/home/wp-content/uploads/2021/05/blast-header-logo.png
colincruz
2013-09-18 02:40:19
2013-09-18 02:40:19
The Blast Wins National Radio Award